1 Tonne Mobile Steel Gantry Collapsible - MSGC1t
Mobile Steel Gantry Collapsible - MSGC1t
Designed and engineered by RAMS to facilitate lifting in various locations.
Standard beam lengths: 2m, 3m, 4m. Custom beam lengths available and are made to measure.
Solid steel wheels of 150mm diameter, 360 degree swivel with individual brake.
Tested and certified by RAMS engineers.
Supplied with relevant certificates.
Designed & Tested in accordance with BS EN 1993-6 and BS 2853:2011
A minimum height of 1.8m with increments of the 0.125m up to a maximum height of 2.8m.
WLL: 1000kg
Custom designs / dimensions / colours available, contact sales at RAMS for details.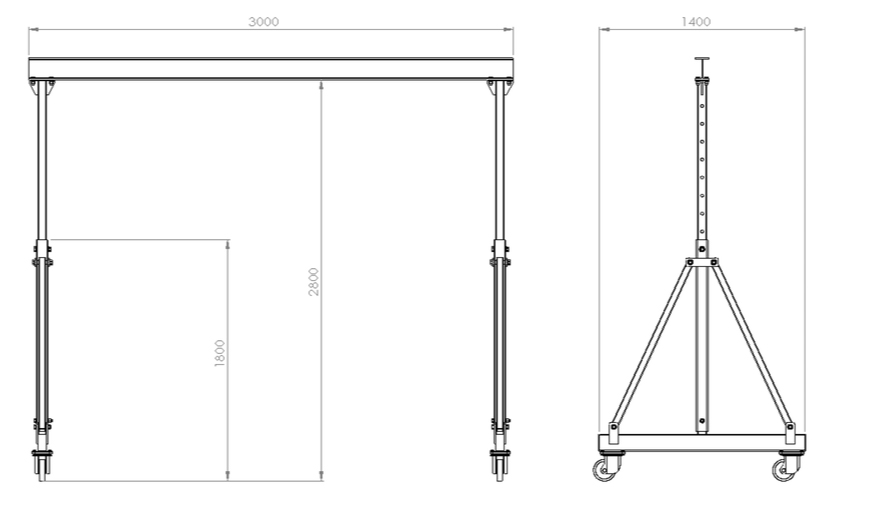 Related Products